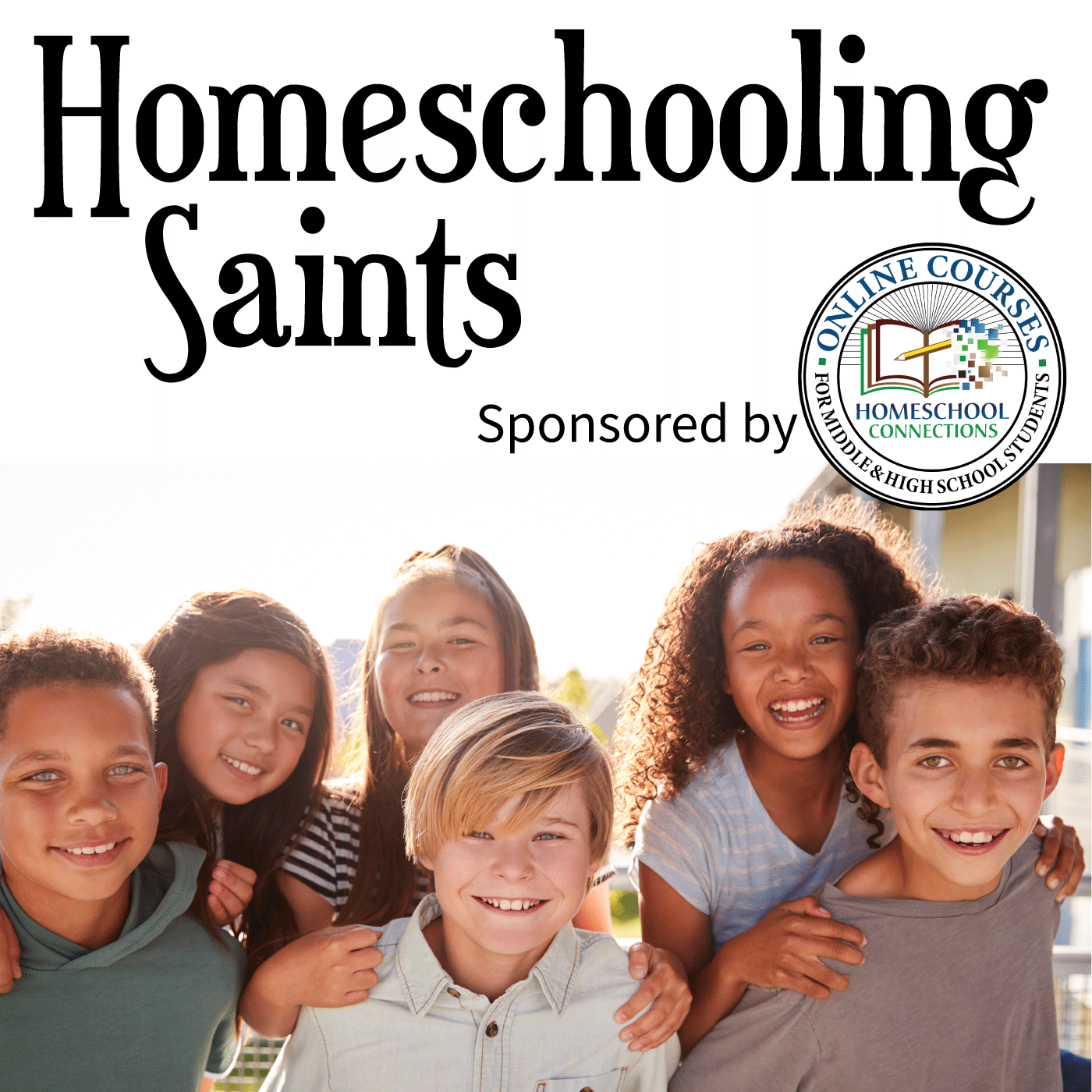 Episode 45: Homeschooling 101—Part Two
Today, we're continuing our discussion of the basics you need to get your homeschool started. In part two of our discussion, we'll talk about resources for doing this well, having the right mindset, and getting your children involved in the process. Maureen Wittmann is with us again for Part Two of Homeschooling 101!
Find Maureen at MaureenWittmann.com
Free course: How to Be An Excellent Student and Get an A, https://tinyurl.com/studyskillshsc
Catholic Homeschool Conference https://catholichomeschoolconference.com/
Discovering You Homeschool Style Quiz: https://homeschoolon.com/the-homeschool-style-quiz/
Discover Your Child's Learning Style, https://cathyduffyreviews.com/homeschool-extras/parent-helps-and-how-to-books/general-parent-helps/discover-your-childs-learning-style
Mater Ambilis http://materamabilis.org/ma/
Find books for the best price, Bookfinder.com 
https://groups.io/g/cathswap is an email group specifically for Catholic homeschoolers to buy and sell used curriculum
https://www.facebook.com/groups/CathSwap/ is the Facebook version of CathSwap
Laura Berquist: Designing Your Own Classical Curriculum https://www.ignatius.com/Designing-Your-Own-Classical-Curriculum-P596.aspx
Read aloud lists, http://homeschoolconnectionsonline.blogspot.com/2020/04/best-homeschool-reading-lists.html
Homeschooling Saints Episodes related to today's topic: The Joy, Art, and Educational Benefits of Read-Alouds, with Maureen Wittmann https://homeschoolingsaints.podbean.com/e/the-joy-art-and-educational-benefits-of-read-alouds/
Top Tips for New Homeschooling Parents, with Amanda Woodiel https://homeschoolingsaints.podbean.com/e/top-tips-for-new-homeschooling-parents/
Preparing for a Joyful Homeschooling Year, with Bonnie Landry https://homeschoolingsaints.podbean.com/e/preparing-for-a-joyful-homeschool-year/
Consistency and a Charlotte Mason Education, with Jessica Ptomey, PhD https://homeschoolingsaints.podbean.com/e/consistency-and-a-charlotte-mason-education/
No Short Feature in this episode. 
Thank you to the following contributors who made this podcast possible:
Our Sponsor HomeschoolConnections.com
Homeschooling Saints Theme Music Composed by Taylor Kirkwood
Intro voice Dave Palmer radio personality and author of St. Thomas Aquinas for Everyone
Our host Lisa Mladinich