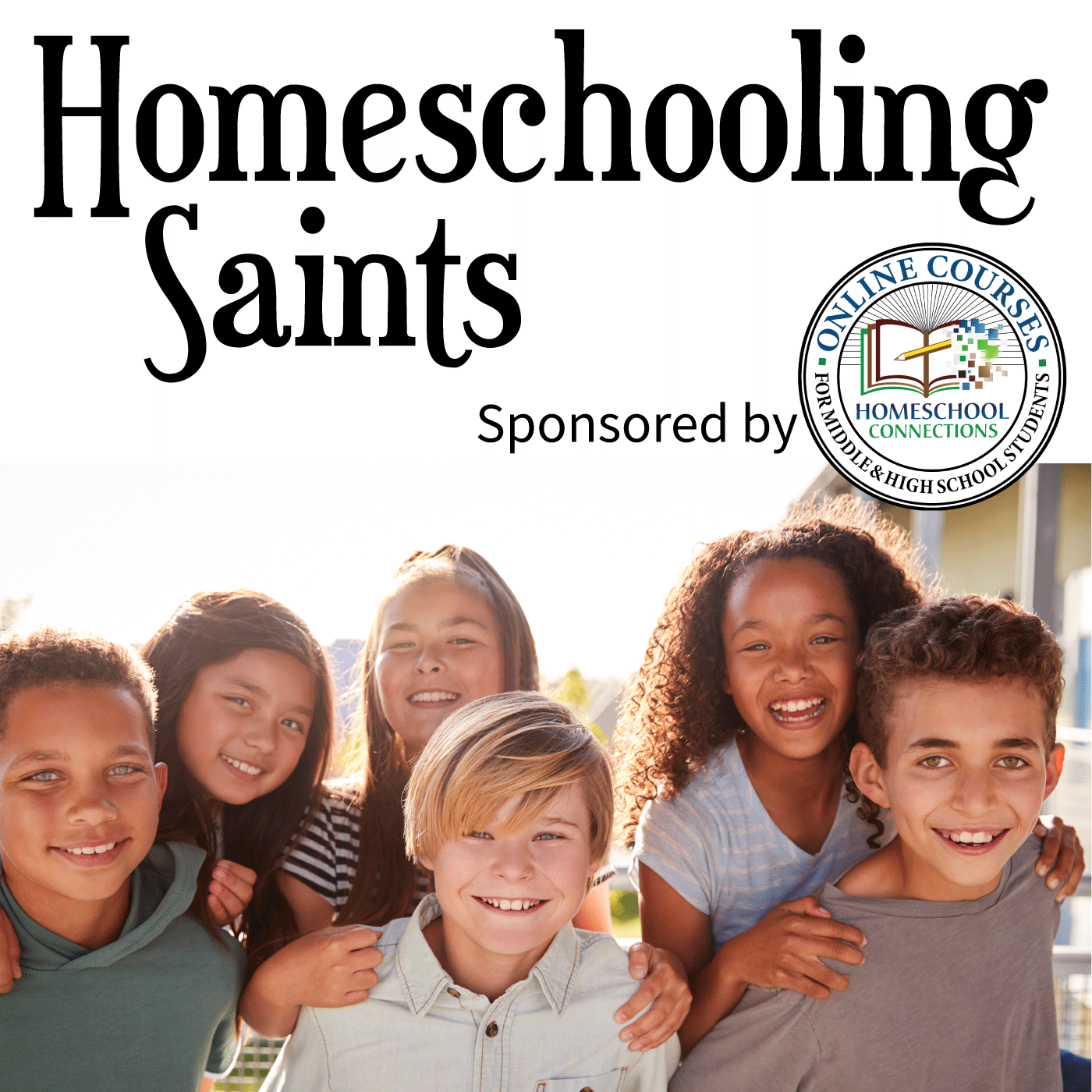 Episode 44: Homeschooling 101—Part One
Are you new to homeschooling or need a refreshing look at some basic ideas that will help you get focused for the year? Today I have the privilege of interviewing a great homeschooling veteran, Maureen Wittman, in a two-part episode that will calm your fears, inspire you, and give you confidence for this great adventure. Stay tuned for Homeschooling 101—Part One!
Find Maureen at MaureenWittmann.com
• Orton Gillingham https://www.ortonacademy.org/resources/what-is-the-orton-gillingham-approach/
• Designing Your Own Classical Curriculum, by Laura Berquist https://www.ignatius.com/Designing-Your-Own-Classical-Curriculum-P596.aspx

No Short Feature in this episode. 
Thank you to the following contributors who made this podcast possible:
Our Sponsor HomeschoolConnections.com
Homeschooling Saints Theme Music Composed by Taylor Kirkwood
Intro voice Dave Palmer radio personality and author of St. Thomas Aquinas for Everyone
Our host Lisa Mladinich