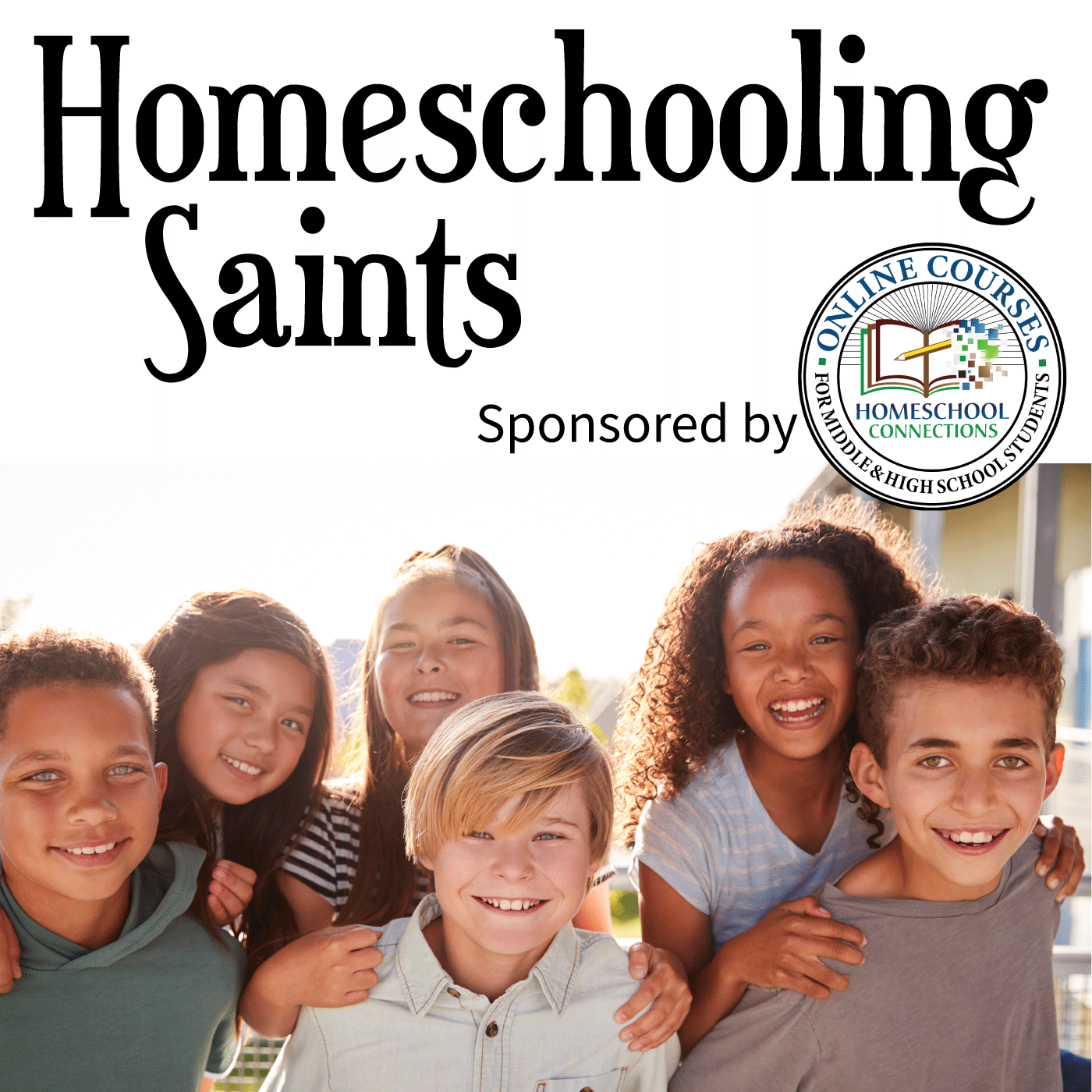 Episode 64: Simple Habits for Great Nutrition--On a Budget!
We all want to feed our families well, but we need to stay within our budgets! Today, we're having a fun and illuminating chat with Dr. Kerrie Berends, who will help us to build Simple Habits for Great Nutrition—on a Budget!
Dr. Berends: Dr_berends@msn.com
Her courses at Homeschool Connections: https://homeschoolconnectionsonline.com/people/kerrie-berrends-phd
Harvard Eating Plate: https://www.hsph.harvard.edu/nutritionsource/healthy-eating-plate/
Mayo Clinic Food Substitution Guide (for recipe hacks!) https://www.mayoclinic.org/healthy-lifestyle/nutrition-and-healthy-eating/in-depth/healthy-recipes/art-20047195
Past Episode with Dr. Berends:
Episode 51: Why Phys-Ed is Important, Even if You and Your Kids Are NOT Athletic!
https://homeschoolingsaints.podbean.com/e/why-phys-ed-is-important-even-if-you-and-your-kids-are-not-athletic/
Recipe Generator sites:
https://hip2save.com/tips/best-recipe-generators/
No short feature, today.

Thank you to the following contributors who made this podcast possible:
Our Sponsor HomeschoolConnections.com
Homeschooling Saints Theme Music Composed by Taylor Kirkwood
Intro voice Dave Palmer radio personality and author of St. Thomas Aquinas for Everyone
Our host Lisa Mladinich